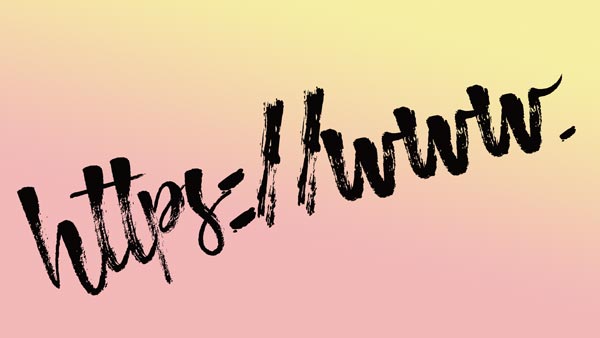 If you decide to sell online via eBay Store, Etsy, Amazon and build your brand from there, perhaps you do not need to. As you will be using their domain to promote your products:
But if you wanted to have your own unique identity on the internet, I would say YES. Perhaps owning an email account like [email protected] would be beneficial, as some marketplaces/ apps plugins, API credentials require you to have your own email address using your own domain. As well as that, is to have your own website address www.craftingwithbeth.co.uk
Owning your own domain name gives you the opportunity to share your website address in a unique fashion way especially when you are trying to create and build a brand for your project, your business or yourself. A lot of domain names are already taken, so if you have one in your mind and found out it is available, do not hesitate just get it. Even if you are not ready to have a website just yet, reserving that domain address is crucial. Domain name is just the first step in obtaining your own unique website. You also need a hosting account before you can build the actual website, but I will discuss that in another post. You can buy and own a lot of domain addresses without getting a hosting account for each of them, it is called domain parking, or domain hoarding as some people say about it.
You can have a domain a lot cheaper now a days depending on the tld (Top Level Domain) you are up to (.com, .co.uk, .eu, etc).
Here in the UK, Nominet is the official registry for all UK TLDs.
Here are some popular registrars I would recommend you looking into:
If you want to obtain your domain names from multiple registrars, I would recommend that you use the same email address for all of them. This will help you consolidate all your domains via one single account when you choose to create and login to your Nominet account. This shows that you are the rightful owner of these domains. I am saying this as you may forget which account holds a domain from one account to another, you might even forget which email account you have used to register that particular domain. Because of GDPR, although you know you own it, it might take you longer to get it back. For some peace of mind, if you are a hoarder register your domain using one email account even if you have multiple registrars.
Domain names are properties and you should learn to look after them. Never give access to your account unless you really trust them.
Ways of Transferring a Domain
There are many ways of transferring a domain from one account to another, from one owner to a new owner. I will discuss that in another topic but here are general ways to move them around.